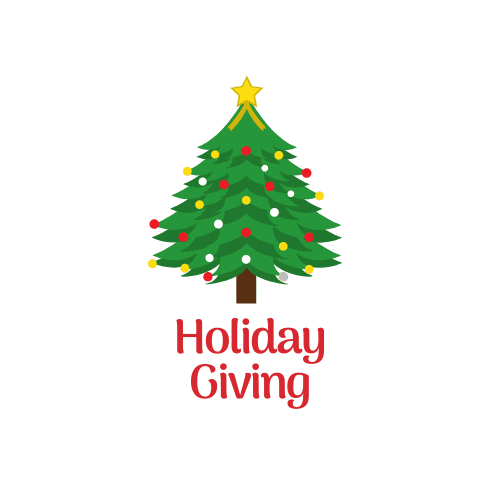 Holiday Giving at Fannie Battle
Happy Holidays!
The holidays are a fun and joyous time here at our center. For many years, local businesses, churches, and individuals have enjoyed spreading holiday cheer by providing gifts and basic needs to our children and families.
As of now, all of our families have been 'adopted' out, however there are many other ways to show love and make a difference.
Gift Cards. A gift of a gift card for a family or our center is a great way to help during the holiday season. Kroger, Target, Walmart, Dollar General, Amazon, Uber/Lyft, etc.
Amazon Wish List. We have curated a robust list of needs for our center that range from arts & crafts supplies to classroom toys and games. Visit our donation page for more info.
Donate. A financial gift to Fannie Battle Day Home is a great way to make a significant impact on our families. While all families pay tuition, childcare fees and subsidies account for only 50% of our operating budget – our fundraising efforts allow us to fill the gap between those families receiving a scholarship, through our sliding scale, and those paying full-price. Monetary gifts to our organization are tax-deductible. 
Tuition Assistance. The holidays can be a financially difficult time and paying a week or two of tuition can put a strain on a family. Contact Melissa for more info.
If you're interested in giving or have questions, please contact Melissa McWilliams at mmcwilliams@fanniebattle.org or 615.228.6745 x117.
Thank you for your kindness this holiday season.