A treasured Nashville tradition since 1916
JOIN US FOR OUR 105TH CAROLING FOR KIDS FUNDRAISER
Caroling for Kids has long been a vital part of our fundraising efforts. It is through our volunteer caroling groups, who raised over $32,000 in 2020, as well as individuals donors and corporate sponsors, that we are able to keep tuition rates low for working families. This even has been a treasured Nashville tradition since 1916 and we're determined to keep the tradition rolling: 2021 has gone online.
There are 2 WAYS you can join in the fun and make a giant impact this holiday season: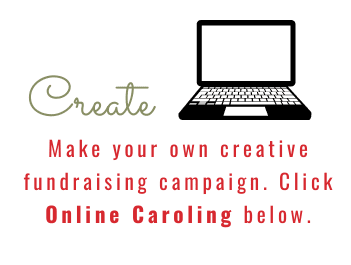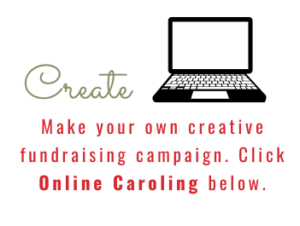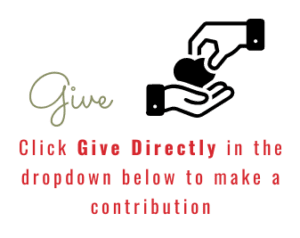 Update on Door-to-Door Caroling: Due to COVID-19, we are have shifted the event to be entirely online. Sadly, singing is considered a super spreader of the virus and, therefore, we are asking groups to avoid door-to-door events and, instead, opt for creating an online fundraiser. We understand that many groups have a long-standing tradition of raising money for Fannie Battle through door-to-door caroling and we urge groups to adhere to Davidson County rules with regards to public gatherings even if your event is in another county. More info on the order and mandate, visit asafenashville.org.
In years' past, individuals and groups wanting to make a difference in their community, raise over $32,000 for Caroling for Kids. These funds are crucial in allowing us to provide childcare tuition that working families can afford, caring and experienced early childhood educators, and excellent curriculum throughout the center. It is now, more than ever, that our services are needed in our neighborhood. Won't you join in the excitement this holiday and help us reach of our goal of $30,000?  We've even created some awesome incentives to help get in the giving spirit. 
Registration is FREE and ends November 30th. Click the icon to get started. Caroling for Kids begins on December 1st and ends on December 24th.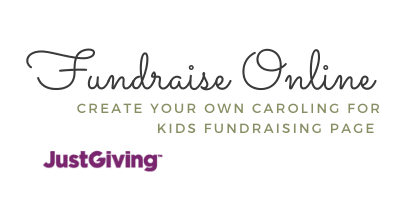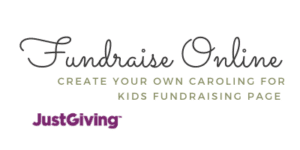 MORE INFO/FAQs:
What is the difference between an individual & a group?
An individual works independently – much like Facebook fundraisers. They would create their page, linked to Fannie Battle Day Home's Caroling for Kids campaign, and away they go.
A group is comprised of more than one individual that want to fundraise together. A group leader will create the group page – complete with their group name – and each person part of that group will create their own page and link to the group. This option is great as it extends out to each individual's network, it also allows for some competition (check out our Classroom Caroling Competition drop down to see how we are using the online fundraising tool to compete).
Do you have an example of what this looks like?
Yes! Visit https://www.justgiving.com/campaigns/charity/breastcancercare/thebigpink
Check out our "all-about online fundraising" info on our Facebook page.
Consider a direct financial gift as a way to be part of Caroling for Kids this year.