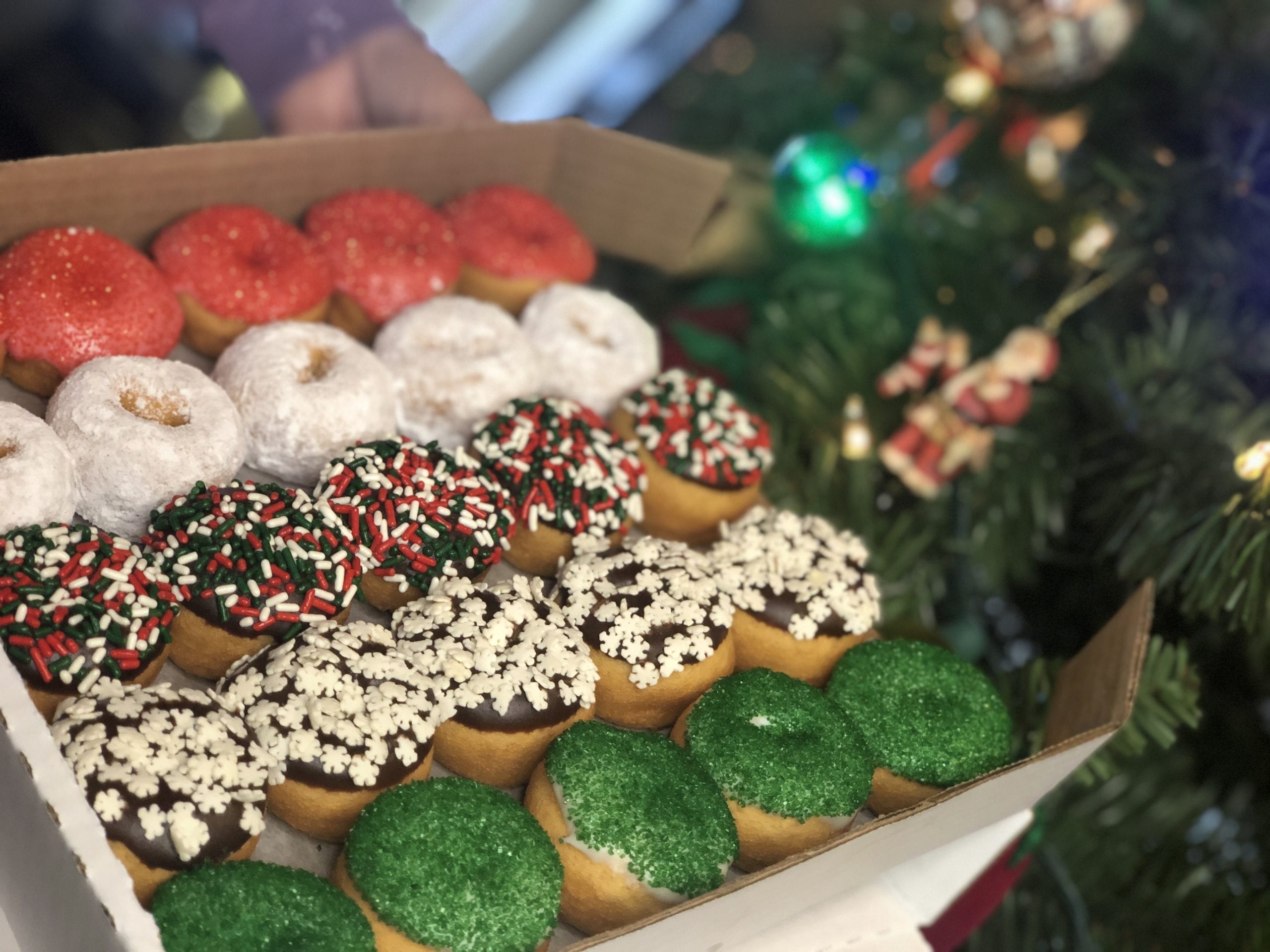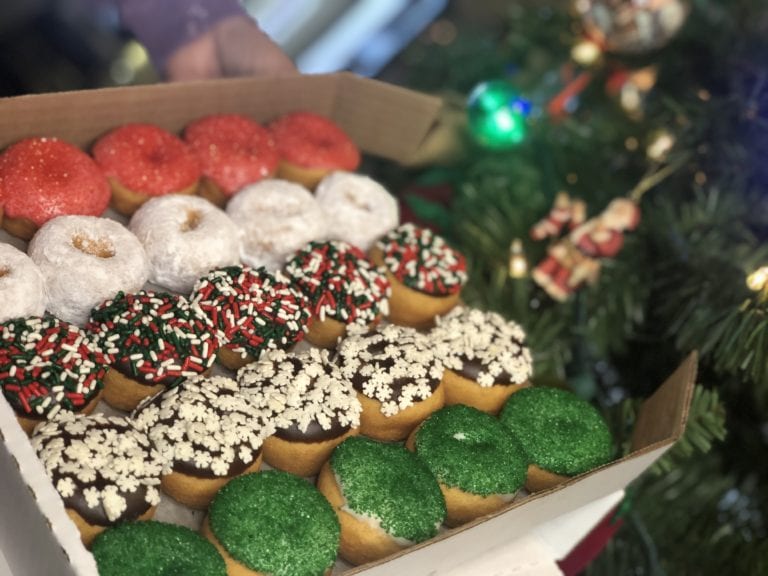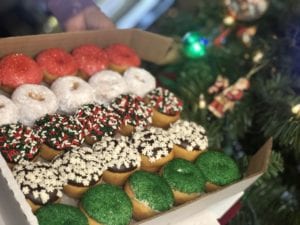 From December 8th to December 14th Donut Distillery will be offering a special Christmas Fannie Pack of mini donuts and donating $5 back to Fannie Battle for every pack purchased. Packs retail for $20.
These packs will be filled with 5 different flavors: strawberry, powdered sugar, chocolate with snowflakes, chocolate with festive sprinkles, and vanilla with green sprinkles. These packs are great for gifts for clients, teachers, friends, family, and holiday parties.
Have a large catering order? Donut Distillery will be donating a portion of proceeds back to Fannie Battle, as well!
Visit Donut Distillery at 311 Gallatin Ave. Nashville, TN 37206. For hours and other questions, visit their website at donutdistillery.com