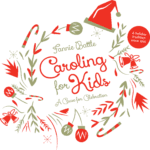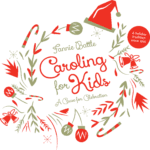 Bag Stuffing. Come help put together caroling bags for our groups. We have a lot of bags that need stuffing with Caroling materials and to address appropriately to go out to caroling groups all over Nashville.
When: Monday, October 29, 2018
Where: Fannie Battle Day Home 108 Chapel Ave. | Nashville, TN 37206
Time: 2:00pm – 3:30pm
# of volunteers needed: 10
For questions or to sign up, please contact Melissa McWilliams mmcwilliams@fanniebattle.org or 615.228.6745 x117
Gather a Caroling Group.   Create a new Holiday family tradition this year by volunteering to carol (or whatever creative musical endeavors you may choose) for Fannie Battle Day Home's 102nd Caroling for Kids fundraiser. Caroling for Kids runs from December 1st through the 24th.
We are flexible and will work with your schedule with respect to date/location/and timing. We wish you and yours a very Happy Holidays and thank you for your generosity.
For questions or to sign up please contact us at caroling@fanniebattle.org or 615.228.6745
Angels Needed to Adopt a Fannie Battle Family. Be an angel and help one (or more) of our Fannie Battle families in need this holiday season. Many of our families are living on the edge financially and struggle to cover basic month to month costs.
We have asked our families in need for wish lists to help our Angels provide the family(ies) you chose with enough gifts to give a meaningful Christmas.
For questions or to adopt a family, please contact Melissa McWilliams at mmcwilliams@fanniebattle.org or 615.228.6745 x117